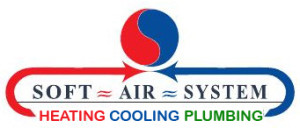 By combining green living strategies with refined industry knowledge, we find cost-effective solutions for better system performance, indoor air quality, environmental health, and personal comfort. Our highly competent workforce and full fabrication shop enables us to overcome obstacles rapidly, completing each installation and service job with unsurpassed excellence.
Design, Sale, Service and Installation
Why Us?
Top of the line: We carry a variety of products by the leading brands in the HVAC industry. You can be assured our products will last longer and work better than other competing brands.
Quiet and low maintenance: Our furnaces and air conditioners are quiet and barely noticeable even when used at maximum power making them a pleasant and low maintenance choice for our customers.
Mix and match: Many of our products are designed to work together (with your existing equipment of a different brand or new equipment of different brands) to offer the best overall experience and efficiency. Ask our sales manager for more details.
---