BEFORE                                                                               AFTER
We will often see old equipment was not professionally installed, resulting in inefficiencies that you as the homeowner end up paying for in the end. Either through a lack of efficiency or even extra cost required after the fact to fix the "mistakes of the past"
BEFORE                                                                              AFTER
In older homes, there are unique challenges such as lighting, lack of power plugs, inadequate panel space, etc. Our trusted CA's and Installers can accommodate these circumstances and make sure you're happy with your comfort!
BEFORE                                      AFTER
Living in the GTA, we know that real estate is expensive and any extra space you can create in your home is much needed. Tankless Boiler can ensure you maximize on space.
BEFORE                                                                               AFTER
High-Velocity Unico System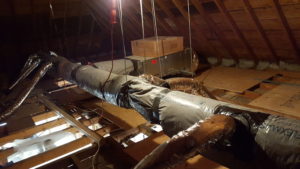 Tankless Water Heater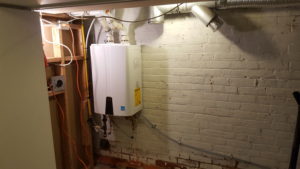 Ductless Heat-Pump